"PSH is a distributor of Lube Technology and handle with their product, such as metal forming oil, cutting oil, rust preventive oil and cleaner in Thailand."
There are various of product which satisfy the customer's demand. Your PSH representative can help you determine the optimal products for your needs.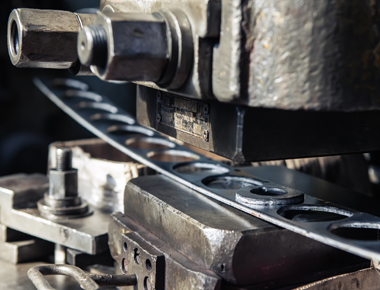 Stamping (also known as pressing) is the process of placing flat sheet metal in either blank or coil form into a stamping press where a tool and die surface forms the metal into a net shape. Stamping includes a variety of sheet-metal forming manufacturing processes.
Pressing operation
Description
Application
Blanking
This process will cut the sheet metal with punches and dies to achieve the desired shape.

High speed motor-core blanking and laminating.
High speed and precision blanking.
Automotive parts manufacturing, electric appliance parts industry.

Piercing
This process will cut the metal sheet into the hole according to the desired location. Sometimes both blanking and piercing can be done simultaneously in one step.
Bending
This process is bending of plane surfaces of sheet metal at one or more angles without changing the sheet thickness and cutting radius must be greater than or equal to the sheet metal thickness.

Light-Medium duty pressing operation.
Deep drawing operation
Automotive parts manufacturing, electric appliance parts industry.

Drawing
The drawing process of sheet plate with punches into dies cavity without holding the sheet metal. Therefore, the gap between punches and dies is equal to the thickness of the sheet metal.
Additionally, we also have other Metal Forming oils such as Cold Forging oil, Tapping past oil, Fine Blanking oil, SDM oil, EDM oil, Grinding oil, etc. These oils depend on production process and customer requirement. Especially, we can develop the products which are environmentally friendly.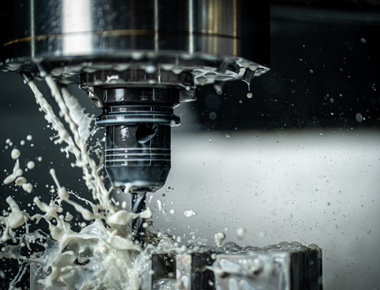 Cutting fluids are type of coolant and lubricant designed specifically for metalworking processes, such as machining and stamping. Cutting oils not only reduce friction, tool wear and energy consumption in metal removal operation, but also improve surface parts. There are four types of cutting fluids.
Type of oil
Feature & Application
Neat Cutting fluids

Non-emulsion
Poor cooling performance
Use for Slower speed operation and Heavy-duty cutting.

Emulsifiable Cutting fluids

Emulsion
Excellent lubrication
Rust and corrosion protection

Semichemical Fluids
(Semi-Synthetic)

Heat transfer is effective between Soluble and Synthetic cutting fluid.

Chemical Fluids
(Synthetic)

Excellent lubrication and cooling performance
Reduce oxidation
Rust and corrosion protection
Extend tool and sump life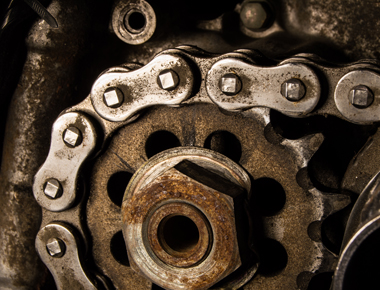 In metal parts manufacturing industries, "Corrosion and Rusting" on processed parts must be one of the most serious problem. The parts may be stored between operations indoor and outdoor for a period of time. Practically all environmental are corrosive such as air, moisture, steam and other gases. Therefore, "Rust preventive oils" are used as the primary purpose to   protect such metal parts from rusting problem.
Selecting proper rust prevention control enable you not only to enhance product quality, but also to reduce unnecessary loss and cost. PSH can provide the product matching with customer requirement such as materials, processing restrictions, length of storage, environmental conditions, etc.